NB Investor in $3M Deal for App Developer
Monday, July 28, 2014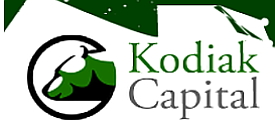 Newport Beach-based private equity investor Kodiak Capital Group LLC has made a $3 million commitment to fund Eventure Interactive Inc. in Costa Mesa, a developer of social communications-oriented mobile applications.
Eventure got an additional $1.3 million in equity financing through family offices and other investors.
The company, which went public in late 2012 and currently trades over-the-counter, said it plans to use the recent capital infusion to help support product development and commercialization of its services.
Eventure has yet to generate revenue, and had a loss of $3 million in 2013.
Kodiak Capital typically invests in companies with $5 million or more in revenue, but also considers those that have "lower revenue that are rapidly growing or have add-on acquisition opportunities," according to its website.
Its investments typically range from $1 million to $25 million, while a number of its recent deals have been in the lower end of the range. In February Kodiak bought $5 million worth of common stock from Greenkraft Inc, a Santa Ana-based maker of alternative-fuel automotive products. It also invested $3 million in Houston-based nuetraceutical products startup Genufood Energy Enzymes Corp.