Microsemi Buys Irish Company
Wednesday, July 23, 2014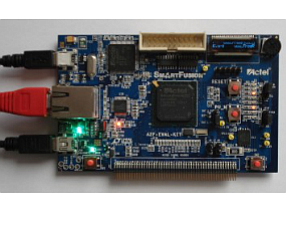 Aliso Viejo-based chipmaker Microsemi Corp. has acquired an Irish company that specializes in chip design geared for large-scale Ethernet operations.
Financial details of the transaction for Cork, Ireland-based Mingoa Ltd. were not disclosed, indicating it was a smaller deal for Microsemi, a leader in energy-efficient and timing chips for the defense, aerospace, industrial and communications markets.
Investors looked past the buy, sending Microsemi shares down about 2.5% in late afternoon trading to a market value of about $2.45 billion.
Microsemi said the acquisition will strengthen its communications infrastructure business.
Mingoa, established in 2009, makes chip designs embedded in hardware and software for real-time Ethernet operations, administration and monitoring. Applications include enterprise Ethernet services, mobile or small cell backhaul operations and data center connections.
The company is venture-backed by Enterprise Equity Venture Capital and Enterprise Ireland, both based in Dublin.
Microsemi isn't a big acquirer, but its strategic investments tend to be fairly pricy. In November, it paid $304 million for Symmetricom Inc., a San Jose-based company that specializes in time-keeping technology.