Broadcom Shares Up on Q2 Report
Wednesday, July 23, 2014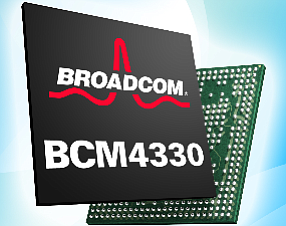 Irvine-based chipmaker Broadcom Corp. said Tuesday it earned an adjusted net income of $406 million or $0.65 per share in the second quarter, excluding one-time charges.
The company had adjusted net income of $436 million or $0.70 per share for the same period a year earlier.
Net revenue for the quarter grew 2.9% to $2.04 billion compared to $1.98 billion in first quarter of 2014, but down 2.3% compared to the second quarter of 2013.
The current results include a write-down of $187 million or $0.32 per share related to Broadcom's decision to exit the cellular baseband business.
"Broadcom performed well in the June quarter," said Scott McGregor, Broadcom's president and chief executive in a statement. "We made the difficult but prudent decision to wind down our cellular baseband business and focus on the broadband, connectivity and infrastructure markets."
McGregor said exiting cellular baseband will make Broadcom stronger and more profitable.
Broadcom said third quarter revenue would be between $2.1 billion and $2.25 billion, in line with analyst average expectations of $2.19 billion.
Broadcom counted a recent market capitalization of $22.7 billion.