Irvine Publisher Gets Pet Websites
Thursday, July 17, 2014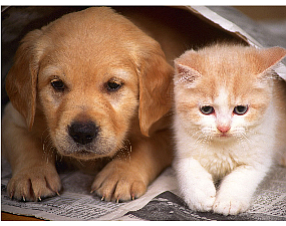 I-5 Publishing LLC in Irvine has acquired San Francisco-based Say Media Inc.'s Dogster and Catster websites, which attract a combined 2.5 million visitors each month, according to the company.
Terms of the deal were not disclosed.
I-5 Publishing owns a roster of special interest magazines focused on pet owners, veterinarians and the industry in general, as well as various agricultural and enthusiast titles.
The deal for the two websites will double I-5's web traffic to approximately five million monthly visitors, making it "world's largest owned and operated online pet network," according to the company.
"As we looked to acquire properties to further strengthen our position in the pet vertical, Catster and Dogster were right at the top of the list," Mark Harris, chief executive of I-5 Publishing, said in a statement. "We want to bring a pet owner's voice to our line of products, while executing on our commitment to growing our digital footprint, which is critical as we continue to evolve and expand our business."
I-5 Publishing bought various titles, including Dog Fancy and Cat Fancy magazines, from BowTie Inc. last year.