Allergan Dismisses Ackman's Move
Wednesday, July 16, 2014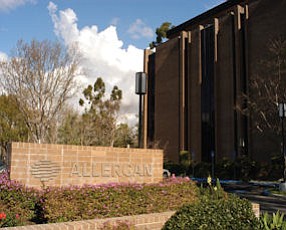 Allergan Inc. rebuffed Bill Ackman's latest attempt to push the Irvine-based drug maker to reconsider the value of Valeant Pharmaceuticals International Inc.'s takeover bid.
Ackman heads Pershing Square Capital Management LP in New York and is in partnership with Quebec-based Valeant in a hostile pursuit of Allergan. He wrote a letter to the company's nine-member board of directors, saying that the body "[does] not have an adequate understanding of Valeant for [it] to fulfill [its] obligation to determine whether the transaction is in the best interest of Allergan shareholders."
Allergan said Pershing Square's missive to the board is "not based on facts, and is rooted purely in self-interest and innuendo. Mr. Ackman is simply trying to distract Allergan stockholders from the fact that the Valeant proposal is grossly inadequate and substantially undervalues Allergan."
Valeant's standing offer—which calls for $72 in cash and 0.83 of one of its shares for each share of Allergan—is currently valued at about $51 billion.
Allergan added that Ackman's "economic interests are directly aligned with those of Valeant stockholders," noting that Pershing Square, which has a 9.7% stake in Allergan, has agreed to exchange its shares of Allergan for a fixed number of Valeant shares.
Shares of Valeant are up about 1%, to a market value of about $40 billion.
Allergan shares are up slightly, to a market value of about $49 billion.