Profit Up for CommerceWest Bank
Friday, January 31, 2014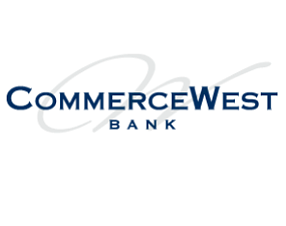 Irvine-based CommerceWest Bank reported increases in assets and profit last year, helped by interest income gains and cost cuts.
The bank, headed by Chief Executive Ivo Tjan, had $4.5 million in net income for the full year, up about 8% from 2012.
Net interest income totaled $11.8 million, up 15%. Noninterest income fell about 8% to $4.3 million.
The amount set aside for possible loan losses dropped to $280,000 from $645,000 year-over-year.
CommerceWest's assets totaled $364.4 million at the end of December, a 5% increase from a year earlier.
The bank had about $228 million in loans outstanding at year-end, up 24%.
It had $308 million in deposits, up about 7% year-over-year. The proportion of noninterest-bearing deposits grew to about 55% from about 40% a year ago.