New Home Co. Raises $86M in IPO
Friday, January 31, 2014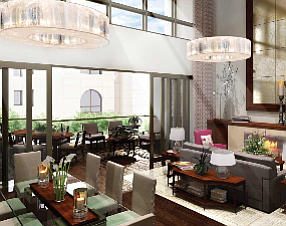 Aliso Viejo-based The New Home Co. Inc. made its Wall Street debut Friday, raising about $86 million in its initial public offering.
The homebuilder saw its IPO priced at $11 per share, below its expected pricing range of $15-$17.
Shares of the company were trading close to $12 per share, up about 9% for the day, in afternoon trading on Friday.
New Home Co. is the first Orange County-based company to go public this year, and is the third local builder to have an IPO since the start of 2013, along with Irvine's TRI Pointe Homes Inc. and Newport Beach-based William Lyon Homes Inc.
New Home Co. was formed in 2009; locally, it's best known for its Lambert Ranch community in Irvine.
The company said proceeds from its offering would be used to buy land, for home construction and other related purposes.
New Home Co.'s stock is listed in the New York Stock Exchange, under the 'NWHM' ticker.
For more details on the company's IPO and growth plans, see the Feb. 3 edition of the Business Journal.