OC Supe Spitzer Named Chairman of Retail Investor
Tuesday, January 28, 2014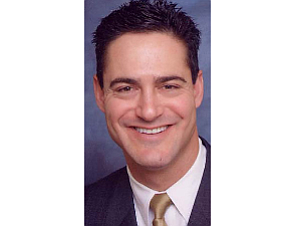 Orange County Supervisor Todd Spitzer was named to the board of directors of Strategic Realty Trust Inc., a San Mateo-based retail investment company, as part of a settlement between the company's current board and a shareholder group that included its former manager, Costa Mesa-based Thompson National Properties.
The settlement ends a months-long proxy contest involving Strategic Realty, a nontraded real estate investment trust that has raised more than $108 million from investors since it launched in 2008.
The company currently owns close to 2 million square feet of properties, primarily grocery-anchored shopping centers.
The REIT, previously known as TNP Strategic Retail Trust Inc., was based in Orange County until last year, when San Mateo-based investor and property manager Glenborough LLC took over control of the company.
That move, supported by a three-person special committee of Strategic Realty's board of directors, came against the wishes of Thompson National and its chief executive, Tony Thompson.
Thomson National and other investors in the REIT initiated a proxy fight in response to the changes. Both sides alleged financial mismanagement related to the REIT's recent operations.
Spitzer, who was endorsed by Thompson in his latest campaign for OC's board of supervisors, was nominated to Strategic Realty Trust's board as part of that proxy contest, which is now ending after a settlement was struck last week.
As part of the settlement, Spitzer was named chairman of the company's board, and co-chair of its audit committee.
"As chairman, I will work diligently with members of this board and Glenborough and will seek input from all available resources to ensure that this Trust is working on behalf of shareholders," Spitzer said in a statement.
Thompson, who briefly served as chairman of brokerage Grubb & Ellis Co. when it was based in Santa Ana, also resigned from Strategic Realty's board as part of the settlement.