Anaheim Distributor Buys in LA
Monday, January 20, 2014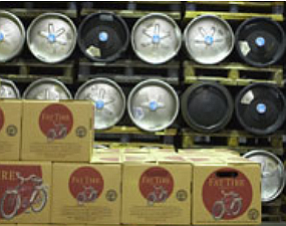 Harbor Distributing LLC in Anaheim has acquired Sylmar-based beer distributor Allied Beverages Inc., which has a client list of some 4,100 retailers.
Harbor distributes an estimated 20 million cases of Heineken, Crown Imports, New Belgium and other beer brands a year, throughout Orange County and the South Bay area of Los Angeles County. It is owned by Reyes Holdings LLC, a foodservice wholesaler and distributor with more than 15,000 employees and annual sales of $22 billion.
Allied distributes brands such as Miller and Coors, among others, in Los Angeles County, Ventura and Santa Barbara counties. It handles about 13 million cases a year, and will continue to operate under the Allied name.
Neither party has disclosed financial details, but industry experts have pegged the deal at roughly $225 million.
Mark Smith, president of Harbor Distributing, will take over as president of Allied Beverages