D-Link Debuts Baby Camera at CES
Thursday, January 9, 2014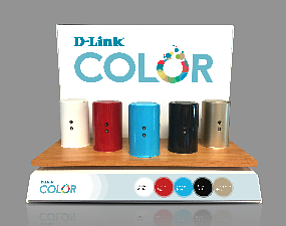 Fountain Valley-based D-Link Systems Inc. introduced a Wi-Fi baby camera among a suite of products that debuted this week in Las Vegas at the International Consumer Electronics Show.
The domed-device, which weighs less than 7 ounces and stands just over 4 inches tall, features remote monitoring using a smartphone or tablet.
The camera features HD video, integrated motion and sound detection, temperature sensing, instant push alerts, night-vision technology, video recording and five prerecorded lullabies.
"This is taking all that powerful IP camera technology and putting it into a baby-style product," vice president of marketing Daniel Kelley said. "This has gotten us a lot of attention this year at the show."
The product, available with a lighted pink or light blue ring around the top to indicate the baby's gender, costs $180.
The North American unit of D-Link Corp. in Taiwan also showcased retro-inspired new color varieties to its upcoming line of routers in Candy Red, Champagne Gold and Vintage Blue.
The company also touted a new portable router and charger that turns any connection into a quick Wi-Fi hotspot to share files, stream media and browse the Internet.
It also expanded its surveillance line of network video recorders geared for small business and home owners that can be monitored remotely.
The mydlink Network Video Recorder with HDMI output will be available in April for $380.
The portable router and charger is available this month and costs $100.
D-Link's parent sees about $1 billion in annual sales and doesn't break down revenue by region.