Costa Mesa Bank Gets "Needs to Improve" Rating
Monday, January 6, 2014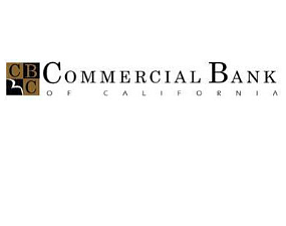 Costa Mesa-based Commercial Bank of California received a "needs to improve" rating from the Federal Deposit Insurance Corp. on compliance with the Community Reinvestment Act.
The regulation, enacted in 1977, is designed to encourage financial institutions to lend in their respective communities, with a focus on meeting the credit needs of "low-and moderate-income neighborhoods, consistent with safe and sound operations," according to the Federal Reserve.
The FDIC makes regular examinations based on a number of criteria, including the proportion of loans made in the assessment areas and distribution of loans among borrowers with different income levels. "Needs to improve" is the second-to-lowest rating.
Commercial Bank, which last year named veteran banker Ash Patel as its new chief executive, has about $195 million in assets. It had about $930,000 in profit over the first nine months of 2013.