Kia Releases Image of Sports Concept
Thursday, January 2, 2014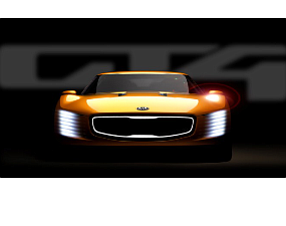 Irvine-based Kia Motors America Inc. has released an image of a concept sports car it announced late last year, with plans for a debut at the North American International Auto Show this month.
The concept is called GT4 Stinger and is what is known as a 2+2 sports car, which is designed with two smaller seats in the rear.
The company boasted a "turbocharged 2.0-liter that pumps 315 horsepower to the rear wheels" in its release.
The GT4 Stinger was designed in the automaker's Irvine design studio.