Buena Park's "Koreatown" Shopping Center Readies for Kickoff
Thursday, January 2, 2014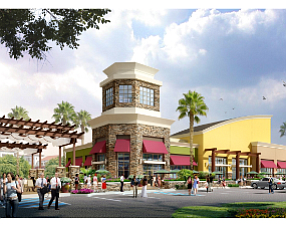 A new Korean-American shopping center in Buena Park is gearing up for an official launch in coming weeks.
No date has yet been set, according to Bryan Sung of Ace Realty Co., who oversees the leasing activities for the shopping center, called Village Circle on Beach.
The center has a dozen or so tenants lined up, including a number that are expected to open next week, with most focused on Korean-American customers. The area around the center has been dubbed Orange County's "Koreatown" in the ethnic press.
Operations effectively began in late 2013, when Japanese discount goods chain Daiso opened. Los Angeles-based Open Bank started its first OC branch there in December.
A list of soon-to-come businesses includes Seoul-based cosmetics store The Face Shop; 85°C Bakery Café, a Taiwanese bakery chain; and Korean grocer H-Mart.
H-Mart will be the largest tenant, taking up about 32,500 square feet, and will be the third Korean-oriented supermarket in the intersection of Beach and La Mirada boulevards, adding to the concentration of businesses catering to the ethnic community in North Orange County.
Construction for the 7.4-acre shopping center began in early 2012.