Questcor Shares Fall on FDA News
Friday, February 28, 2014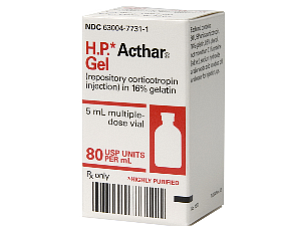 Anaheim-based Questcor Pharmaceuticals Inc.'s shares fell today after the Food and Drug Administration acknowledged that it was reviewing materials related to the company's primary drug, H.P. Acthar Gel.
Questcor was down 8% to a market value of $3.66 billion.
The FDA told Bloomberg that it began the review after receiving a letter and lab results questioning the composition of at least two recent batches of Acthar.
Steve Cartt, Questcor's chief operating officer, told Bloomberg that each lot of Acthar, which is used to treat several conditions, "meets FDA-mandated specifications which have not changed over several decades."
Questcor's shares fell 9% yesterday after Citron Research, a longtime Questcor critic and short seller of its shares, published a report claiming that Acthar faced "severe risk" of being taken off the market by the FDA.