Spectrum Gets Shares From Stakeholders in Spain
Thursday, February 27, 2014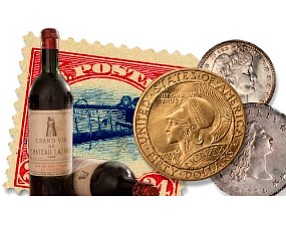 Irvine-based commodities trader Spectrum Group International Inc. reached an agreement to purchase all shares of its stock owned by Afinsa Bienes Tangibles S.A. En Liquidacion and Auctentia S.L., from based in Spain, for $6.36 million in cash.
Spectrum buys and sells gold, collectible coins and wine, and also conducts a trading business through A-Mark Precious Metals Inc., a Santa Monica-based precious metals trading company that it spun off in November.
Afinsa and Auctentia also agreed to sell back all of the shares the two companies received in A-Mark when it was spun off.
Spectrum shares are listed on the lightly traded Pink Sheets, with a market value of about $90 million. It had revenue of $3.04 billion for the six months ended Dec. 31, and a loss of $3.4 million for period.