Ubiquity Aims for Nasdaq
Tuesday, February 25, 2014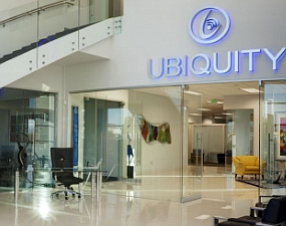 Irvine-based Ubiquity Broadcasting Corp.'s application for listing on the Nasdaq exchange was accepted for processing.
"We believe that our presence on the NASDAQ will help the Company with a better platform for our future capital as well as financing needs, and provide our shareholders with liquidity options of a much higher quality as we move ahead in this unique space and time," Chris Carmichael, Ubiquity's chief executive, said in a news release.
The company, which is currently traded over the counter, with a market capitalization of $788 million, is subject to Nasdaq's review and will have to meet "all relevant quantitative and qualitative listing criteria" before the approval.
The company's shares were up 17% Tuesday morning to $2.56 per share.
The technology-focused media company holds patents for products such as Sprocket, a smartphone interface that provides Internet access and mobile services, such as Facebook and Netflix, without the need to launch separate applications.
Ubiquity's WEAV platform enables content management, e-commerce, immersive advertising, media hosting and searches for objects in videos.
The company announced this month that it's looking to acquire ZUUS Media Inc. in New York for $30 million.