Slight Miss for Kaiser in Q4
Tuesday, February 18, 2014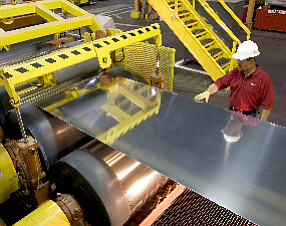 Kaiser Aluminum Corp. reported fourth-quarter earnings of $16 million after market hours yesterday, coming in slightly below analyst estimates.
The Foothill Ranch-based maker of aluminum products posted $70 million in earnings for all of 2013, down from $74 million the prior year.
The company attributed the decreases to "a full year of interest expense in 2013 on the Company's Senior Notes, which were issued in May 2012."
"During the year we continued to make strategic investments to enhance operating efficiencies, expand capacity and position our manufacturing platform to capitalize on further demand growth in aerospace and automotive end market applications," Chief Executive Jack Hockema said in a news release. "In addition to approximately $70 million invested for future growth and efficiency, we also returned approximately $100 million in cash to shareholders through quarterly dividends and share repurchases."
Fourth quarter net sales were $311 million, down from $314 million a year earlier. The company had $1.29 billion in total sales for the year, down from $1.36 billion in 2012.
Shares of Kaiser Aluminum were down by about 1% to $68.04 and a market value of $1.36 million in early trading today.