Opus Adds Private Equity, Correspondent Banking Divisions
Tuesday, February 18, 2014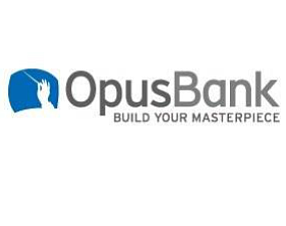 Opus Bank has formed a private equity group and a corporate-finance division, the latest efforts by the Irvine-based bank to expand its investment-banking business.
Opus is the largest bank based in Orange County as of the end of last year, when it reported about $3.7 billion in assets.
The new groups are part of Opus' merchant banking unit. They're designed to provide debt and equity funding to entrepreneurs and small- to mid-sized businesses—a market that the bank sees as generally underserved by the larger investment-banking firms, according to Chief Executive Stephen Gordon.
Opus tapped investment-banking veteran Dale Cheney as senior managing director to oversee the private equity group, which will focus on the bank's clients in various business sectors, including healthcare, technology, food and beverage, and commercial real estate.
Cheney previously served as a principal at Altus Capital Partners, a private equity firm in New York. He also spent several years at Citicorp Venture Capital and the investment-banking division of Goldman Sachs & Co.
Opus' corporate-finance division will be headed by Senior Managing Director Rick Lamoreux, who rejoined the bank last year after a stint at BBVA Compass Bancshares Inc.
Opus also established a correspondent-banking division, for which it has tapped Sally Hazen as president. Hazen previously was head of correspondent banking at San Francisco-based Union Bank.
The latest round of hires and establishment of new groups comes as Opus is making a push to expand its geographic reach.
The bank recently announced its initial entry into Oregon to boost its footprint along the West Coast, in addition to its existing offices throughout California and Washington State. Opus has 34 banking offices in California and 24 in the Seattle region.
Opus tapped former Umpqua Bank executive William Jones as its first commercial banker in Oregon, where it plans to target clients in the Portland area.
"That's s a very significant market for us," Gordon said. "If you think of the map of the West Coast, we go up and down the [Interstate-5] corridor. We had kind of bypassed Oregon. It's a market we've wanted to be in, and this is the beginning of our expansion to the Oregon region."