Newport Corp. Beats Expectations in Q4
Thursday, February 13, 2014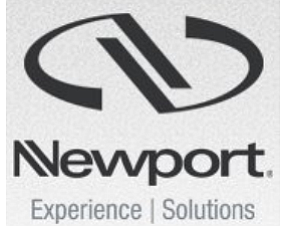 Shares of laser maker Newport Corp. surged in afterhours trading Wednesday after the Irvine-based company reported fourth quarter revenue and adjusted profits beat Wall Street expectations.
Investors sent shares up about 3% in afternoon trading Thursday to a market value of $744.15 million, seizing on the strong performance and a sales outlook in the current quarter that's in line with estimates.
The company posted sales of $154.2 million in December quarter, up 8.8% from a year earlier.
Analyst had forecast revenue of about $144.7 million.
Net income topped $15.3 million, up 7.6% from a year ago and easily beating Wall Street estimates of $7.8 million.
Newport makes lasers and related controls and equipment for telecommunications companies, chipmakers, researchers, medical companies and manufacturers.
For the year the company reported revenue of $560 million, down nearly 6% from 2012.
Net income hit $41.7 million, down 19.3%.
Newport, which generates about a third of its annual revenue from the defense and science industries, was adversely affected by the 16-day government shutdown in October that stalled contract talks and delayed order shipments. The sequestration, which cut agency budgets across the board indiscriminately, further clouded business last year.
The company provided a sales outlook in the current quarter between $141 million and $147 million, in line with consensus estimates of $143.1 million.
Newport enters 2014 with much better clarity on its business prospects, with Congress passing a $1.1 trillion bipartisan bill in January to fund the government through September and a big uptick expected this year in semiconductor equipment sales, a key market where Newport supplies components.