Sole Technology's éS Set for Limited Edition Release
Tuesday, February 11, 2014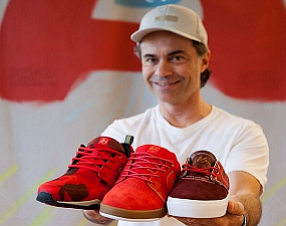 Lake Forest-based skate shoe and apparel company Sole Technology Inc. plans a limited-edition release of three new shoe styles under its éS brand, which has been off the market since late 2012.
The limited edition is being viewed by the company as a test in response to the release of a single éS shoe style to a Japanese distributor in November. The style did so well in Japan that Sole Technology Chief Executive and owner Pierre-André Senizergues decided on a global launch of three styles.
A select number of U.S. skate shops will begin selling all three styles on Friday, with stores in Japan and Europe to follow. The shoes are priced from $60 to $75.
Sole Technology makes shoes and clothing under brands Emerica, etnies, Altamont and ThirtyTwo. It has annual sales of about $150 million.

Senizergues told the Business Journal last year that the éS hiatus gives the company time to "retool" the brand and decide where it fits in the marketplace.