Technology Media Company Sets Out to Buy Video Service
Friday, February 7, 2014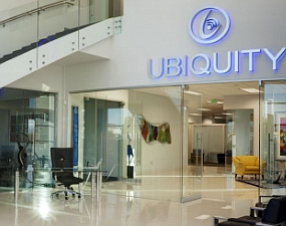 Irvine-based Ubiquity Broadcasting Corp. is looking to acquire ZUUS Media Inc. in New York for $30 million.
ZUUS Media provides a Web-based music video service that functions much like the popular online radio Pandora. ZUUS has 150 digital video channels accessible via any Internet-connected device. It also offers four genre-specific music television channels—ZUUS Country, ZUUS Latino, ZUUS Hip Hop + R&B, and ZUUS Hits—that are currently available in more than 60 million U.S. households.
"We are excited about the addition of ZUUS to our portfolio of Web 3.0 capabilities," Chris Carmichael, Ubiquity's chief executive, said in a news release. "The transaction will enable us to integrate ZUUS as a business division of Ubiquity, where it will be able to further develop and scale with the support of our infrastructure, intellectual property, technology and capabilities. In addition, the team at ZUUS brings a world-class network of creative talent and we look forward to working with them to continue building ZUUS Media's prominence in the market."
Ubiquity said it intends to issue shares of restricted common stock to raise funds for the purchase.
The technology-focused media company holds patents for products such as Sprocket, a smartphone interface that provides Internet access and mobile services such as Facebook and Netflix without the need to launch separate applications.
Ubiquity's WEAV platform enables content management, e-commerce, immersive advertising, media hosting and searches for objects in videos.