OC Automakers Buck National Sales Trend
Monday, February 3, 2014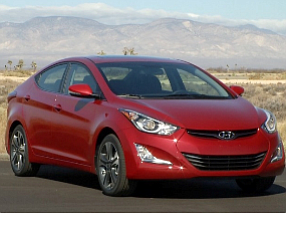 Most Orange County automakers fared better than the overall industry on sales last month.
U.S. vehicle sales slipped 3.1% to 1.01 million overall, according to New Jersey-based Autodata Corp.'s Motor Intelligence.
The industry is on pace to sell 15.24 million vehicles this year.
Hyundai Motor America Inc., which recently completed its move to new headquarters in Fountain Valley, sold 44,005 vehicles for the month. That's up by about 1% from the year-ago period.
Irvine-based Kia Motors America Inc. sold 37,011 vehicles, up nearly 2% from a year earlier.
Mitsubishi Motors North America in Cypress reported January sales up 4.5% to 4,867 vehicles.
Mazda North American Operations of Irvine was the lone OC-based brand to see sales fall, with a dip of 11.8% to 18,813 vehicles.
Other decliners included General Motors Corp., Ford Motor Co. and Toyota Motor Sales USA Inc. reported.