SEC Looking Into Valeant, Pershing Square
Thursday, August 14, 2014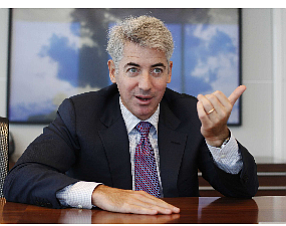 The Securities and Exchange Commission is probing Valeant Pharmaceuticals International Inc. and activist investor Bill Ackman's Pershing Square Capital Management LP to determine if there has been a breach of insider trading laws in their hostile bid for Irvine-based Allergan Inc., according to reports.
Dow Jones News Service reported today that the SEC inquiry was a civil one and is in an early stage.
Allergan sued Valeant and Pershing Square at the beginning of August on allegations of insider trading.
Pershing Square said in a statement that it "welcomed the SEC's review of the facts," and Valeant added in a release that it was "confident that the trading was completely lawful, as our reply to Allergan's frivolous lawsuit will make clear."
Valeant shares were up 2% to a market value of $37.1 billion.
Allergan shares were up 1% to a market value of $46.3 billion.