Hyundai to Pay Penalty for Failing to Report Defect
Friday, August 8, 2014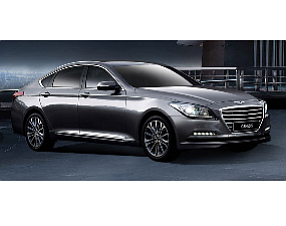 Hyundai Motor America said it will pay a $17.4 million civil penalty and comply with the National Highway Traffic Safety Administration's oversight requirements for failing to report in a timely manner a braking system defect that affected Hyundai Genesis vehicle model years 2009 to 2012.
Brake fluids used in approximately 43,500 sedans didn't adequately inhibit corrosion in key components of the vehicles' brake system, which federal safety regulators said could result in reduced braking effectiveness and increase the risk of a crash.
"Safety is our top priority, and all automakers should understand that there is no excuse for failing to report a safety-related defect, as required by law," U.S. Transportation Secretary Anthony Foxx said in a news release. "This Administration will act aggressively and hold automakers accountable when they put the American public at risk."
Hyundai told its dealers to replace the brake fluid in affected vehicles but according to the NHTSA did not issue a recall or "inform Genesis owners of the potential safety consequences." The automaker "finally issued a recall of the affected vehicles" in October, NHTSA said, following its investigation into the matter.
"In order to mitigate a situation like this in the future, Hyundai is instituting new organizational and process improvements, and enhancing the ability of the U.S. leadership team to readily respond to regulatory reporting requirements," said David Zuchowski, Hyundai Motor America's president and chief executive.
There have been no fatalities or serious injuries related to the safety defect, according to the automaker.
Hyundai Motor America, a part of Hyundai Motor Co., is based in Fountain Valley.