Con Ed Adds $22.3M to Contract With Anaheim Firm
Thursday, August 7, 2014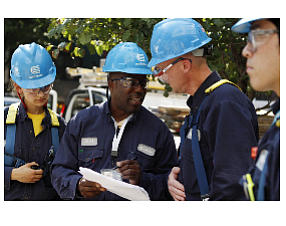 Anaheim-based engineering firm Willdan Group Inc. has won a $22.3 million contract extension from Consolidated Edison Inc. in New York, taking the total value of the deal to $61.3 million for a job that's been ongoing since late 2012.
Willdan's subsidiary, Willdan Energy Solutions, was originally hired to implement various energy-saving projects and conduct energy efficiency surveys with small businesses in the Bronx, Brooklyn, and Queens. The extension of the contact calls for similar work in Manhattan, Staten Island and Westchester County in New York.
"We believe this revised contract shows Con Edison's confidence in Willdan Energy Solutions' proven ability to achieve their small business energy reduction goals," Willdan Energy Solutions President and Chief Executive Thomas Kouris said in a statement. "Our success in performing quality services for Con Edison has been a collective team effort involving more than 100 staff members focused on customer service and energy savings."
Willdan reported $85.5 million in revenue for 2013. Its shares were about even at $7.53 and it had a market value of about $56.1 million in early trading today.