Laguna Hills Tech Company Gets $4M
Wednesday, August 6, 2014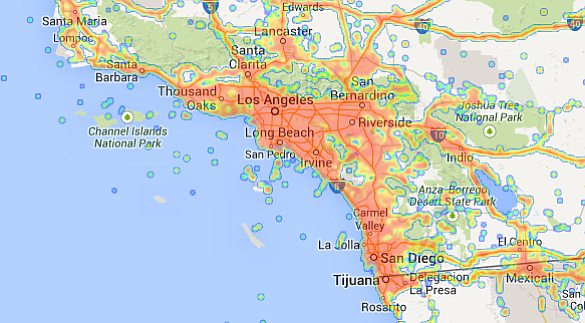 OpenSignal, a technology startup in Laguna Hills, got $4 million in a recent funding round led by Qualcomm Ventures, the investment arm of San Diego-based chipmaker Qualcomm Inc.
OpenSignal maps cell phone signal strengths via crowdsourcing, and manages a database of cell phone towers and wireless access points globally.
The company was founded in 2010 by a team of University of Oxford physics graduates, including Brendan Gill, current chief executive. It keeps an office in London.
Other investors in the recent Series A round were Passion Capital in London and O'Reilly AlphaTech Ventures in San Francisco.
O'Reilly in 2012 led the $1.3 million seed round for OpenSignal.