Wet Seal to Shutter Arden B
Friday, April 25, 2014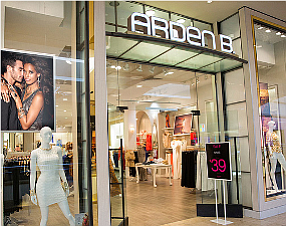 Foothill Ranch-based fashion retailer Wet Seal Inc. said Friday it plans to begin a process that will eventually close its contemporary Arden B division and allow it to put more resources into a turnaround bid for its larger namesake chain.
The Wet Seal chains focuses primarily on teenage girls and has 478 stores.
Arden B offers contemporary merchandise geared to young women at 54 locations.
"This was a difficult decision that followed a comprehensive review of the business and market dynamics," Chief Executive John Goodman said in a statement.
Wet Seal said 31 of the Arden stores will become Wet Seal Plus stores, carrying plus-sized merchandise. The other 23 stores making up the Arden chain will become regular Wet Seal stores. The changes are expected to be done by late July, as retailers head into the back-to-school selling season.
Fifteen stores with the Wet Seal nameplate will eventually be shuttered this year, and another 16 in 21015. The company said it plans to negotiate with landlords on the remaining stores.
Arden accounted for 11% of the company's net sales for the year ended Feb. 1, with $60.4 million, down 29% from the year-ago period.
The company posted overall net sales of $530.1 million last year, when it posted an adjusted net loss of $27 million.
Wet Seal's shares were flat in morning trading Friday to a market value of $100.75 million.
See more details on Wet Seal in the April 28 print edition of the Business Journal.