Broadcom Q1 Report Beats Estimates
Friday, April 25, 2014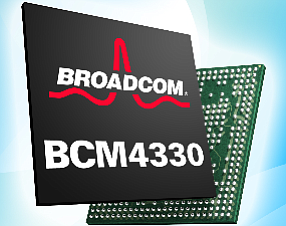 Irvine-based chipmaker Broadcom Corp. on Thursday reported first-quarter revenue and earnings that beat Wall Street expectations and provided a revenue target for the current quarter in line with estimates.
The company posted sales of $1.98 billion, down 1% from a year ago.
Analysts on average had forecast sales of $1.96 billion.
Adjusted profits topped $318 million, down 20.5% from a year earlier.
Wall Street had expected an adjusted profit of $267.2 million for the quarter.
Broadcom specializes in communication chips that go in tablets, smart phones, set-top boxes, broadband modems, networking gear and other products.
The company provided guidance on revenue, gross margins, and research and development for the current quarter.
It project sales between $2 billion and $2.1 billion in the June quarter, in line with analyst expectations of $2.07 billion.
Gross margins, a key measure for technology companies, are projected to be in the range of 53.2% to 54.2% for the current quarter, up from 52.2% in the March quarter.
Spending on research and development is projected to be between $701 million to $721 million, compared to $706 million in the recently ended quarter.
The company's shares were down about 5% in afternoon trading Friday to a market value of $17.20 billion.
Broadcom entered 2014 with an eye towards penetrating the LTE market with its first set of offerings, as well as strengthening its position in the ultra HD segment, data center infrastructure and the burgeoning ecosystem of connected home and work devices.