JWA Overall Traffic Up, International Down
Wednesday, April 23, 2014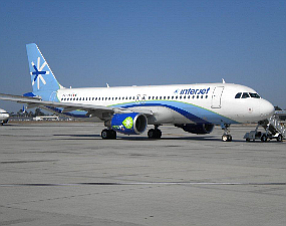 John Wayne Airport served 776,360 passengers in March, up about 1% from the year-ago period.
International traffic, which includes some service to Mexico and Canada through Interjet, AirTran Airways and Westjet, fell 22.5% in March to 23,499.
A JWA spokesperson attributed the decline to cutbacks in Interjet's Mexico City and Guadalajara service.
Southwest Airlines, which includes subsidiary AirTran Airways, was the top carrier at JWA in March. The two served a combined 328,620.
United Airlines was the next busiest (108,931) followed by American Airlines (97,540).

The airport, in a separate announcement, said it inked a long-term agreement with Boingo Wireless Inc. to offer free Wi-Fi coverage along with improved cellular coverage at the airport. The deal is expected to expand Wi-Fi in parts of the airport where the service was not previously available.