Q1 Profit Up for Subprime Auto Lender
Wednesday, April 9, 2014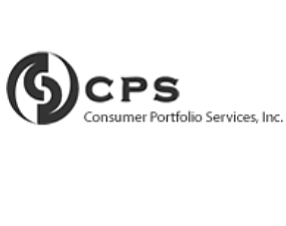 Shares of Irvine-based automobile financing company Consumer Portfolio Services Inc. jumped more than 8% in morning trading on an announcement of better-than-expected first-quarter financial results, reaching a market value of about $185 million.
Consumer Portfolio Services notched $6.7 million in profit in the first quarter, 77% increase from the same period last year. Analysts had estimated about $6.1 million.
The company had total revenue of $68.1 million, up 25% year-over-year. The consensus estimate was $52.6 million.
Consumer Portfolio Services typically targets the subprime market. It has other offices in Florida and Nevada, as well as service branches in Illinois, Virginia and Florida. The company has about 700 employees overall.

Consumer Portfolio Services manages about $1.3 billion in its loan portfolio, up from $969 million a year ago.
Delinquencies as a percentage of the total portfolio were 6.33%, compared with 4.16% last year.