Irvine Software Firm Draws Palo Alto Private Equity
Wednesday, April 2, 2014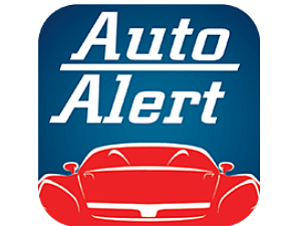 A private equity firm in Palo Alto has acquired a majority stake in Irvine-based software developer AutoAlert Inc.
Terms of HGGC LLC's investment weren't disclosed.
AutoAlert's founders, President and Chief Executive Boyd Warner and Chief Operating Officer Jeff Cotton, will "reinvest a substantial portion of their proceeds and retain a significant minority stake in the business," according to the company.
"For entrepreneurs like Jeff and me, the decision to accept institutional capital for the first time was not made lightly, and it was a step we would only take if we were sure that we had the right partner," Warner said in a release. "After meeting the HGGC team, it was clear that they not only believed in our vision for the company, but they also believed in the way we had grown the business and wanted to support us going forward." AutoAlert sells data mining software and hardware designed to help automotive dealers "enhance sales efforts and sales opportunities." An example: AutoAlert platform can track data on prior history that might indicate which customers would be likely prospects to upgrade their vehicles.
"In partnering with HGGC, AutoAlert gets so much more than financial resources," Cotton said. "We get a team of professionals who truly understand our business, the enormous potential ahead of us, and the right strategy to achieve that success." The software company was founded in 2002 and has 2,700 dealerships using its products. It employs 110, with more than half at its Irvine office.
Rich Lawson, HGGC's managing partner and chief executive, and Jake Hodgman, principal at HGGC, will
join AutoAlert's board of directors.