WD CFO Takes Job in Netherlands
Wednesday, September 25, 2013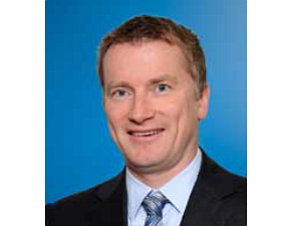 Chief Financial Officer Wolfgang Nickl is leaving Western Digital Corp. to take a similar position with ASML Holding N.V. in the Netherlands, the Irvine-based company announced Wednesday.
Nickl, 44, will join the chip machine maker on Dec. 1, ending an18-year tenure at Western Digital to be closer to his native Germany.
He held several finance and operations positions at the company before being promoted to finance chief in Aug. 2010.
Nickl was instrumental in overseeing several acquisitions, including last year's $4.3 billion deal for San Jose-based Hitachi Global Technology Inc., which added manufacturing plants in China, thousands of workers and positioned the company to become the largest disk drive maker in the world in revenue and unit sales.
It took Western Digital a year to finalize its priciest deal to date and gain regulatory approvals across the globe.
Nickl last year also oversaw the first dividend disbursement in the company's 42-year-history, as well as several strategic buys and investments that strengthened its cloud and solid-state drive offerings for corporate customers.
Solid state drives use chips to store data.
Western Digital has long relied on the consumer market for its hard drives, which use spinning disks to store data. Its drives go into computers, external storage devices, corporate networks and consumer electronics such as DVR players.
Western Digital shares were up 1.1% at the close of trading Wednesday to a market value of about $15.51 billion.