New President, COO at Ingram
Friday, September 20, 2013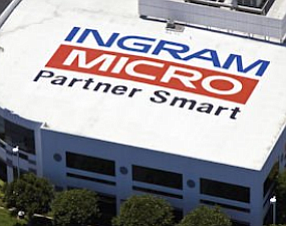 Ingram Micro Inc. tapped its own board room for a new president and chief operating officer.
Paul Read will lead the company's global information technology distribution business and logistics support divisions.
Ingram's IT distribution regional presidents around the globe will report directly to him.
Read resigned his post as a director before taking his new positions, which had been handled by Monie since he rejoined the company in 2011 as president.
Monie was promoted to chief executive in early 2012 after the resignation of Gregory Spierkel.
Read most recently served as chief financial officer and executive vice president of Singapore-based electronics maker Flextronics Inc., where he managed IT and financial operations. During his tenure there from 1995 to June 2013 he held several operational roles, including leading the integration of the company's $3.6 billion buy of Milpitas-based Solectron Corp., which employed some 200,000 people with operations in 35 countries at the time of deal in June 2007.
Ingram finance chief Bill Humes will continue to report to Monie and assumes the added responsibility of leading the company's global shared services centers and strategic sourcing operations.
"These changes will allow me to devote more time to new and future strategic growth opportunities," Monie said.

Ingram Micro also added Wade Oosterman, president of Mobility and Residential Services and chief brand officer for Bell Canada Enterprises, to its board as an independent director.
Bell Canada is the country's largest communications company with more than $15 billion in annual revenue.
Ingram Micro is the world's largest distributor of computers, software and other technology products and recently reported second-quarter profit of $69.7 million on revenue of $10.31 billion.
Ingram shares were up nearly 1% at the close of trading Thursday to a market value of about $3.53 billion.