OC Auto Sales Up in August
Thursday, September 19, 2013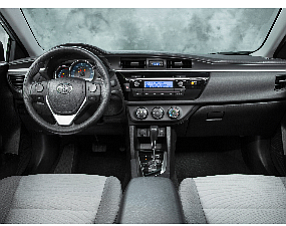 Orange County — Sales of new cars at Orange County auto dealers were up 11.7% in August compared with a year earlier, according to the Newport Beach-based Orange County Automobile Dealers Association.
Registrations of new vehicles—which generally reflect local sales—totaled 12,802. Cars sales added up to 7,888, up 10.2%, while light trucks saw a 14.2% jump to 4,194.
Japanese brands led the pack in terms of the total volume, with 6,318 cars sold, up from 5,668 in 2012. Toyota's sales totaled 2,291, followed by Honda with 1,782 vehicles. European brands were up 5.1% to 2,465, while South Korean brands saw a 2.2% increase to 1,351.
Domestic brands posted the biggest percentage increase in sales since last year—a 25.7% jump with 2,668 vehicles sold.