WD Closes STEC Deal
Friday, September 13, 2013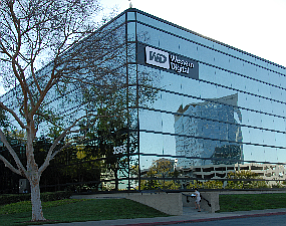 Western Digital Corp. has finalized its $325 million acquisition of STEC Inc., the Irvine-based disk drive maker announced on Friday.
STEC, headquartered in Santa Ana, will fall under the umbrella of Western Digital's Hitachi Global Storage Technologies Ltd. unit that the company acquired last year for $4.3 billion.
STEC's management and board, which includes interim chief executive Mark Moshayedi and his brother, Manouch Moshayedi, a former chief executive and chairman, will not be retained, according to a filing with the Securities & Exchange Commission.

The company makes solid-state drives, which use chips instead of spinning disks to store data.
Its technology, engineers and product designers were coveted by Western Digital as it seeks to make in-roads in the higher-margin enterprise market, a segment comprised of big original equipment makers, such as IBM and Hewlett-Packard, as well as data-center builders, such as EMC.
Western Digital for years has led the consumer storage market with its lines of hard disk drives that go into computers, external storage devices, corporate networks and consumer electronics.
The deal ends STEC's days as a publicly traded company and its years of tumult.
STEC's market value, in the company's heyday in 2009, topped $1.5 billion, soaring more than 800% on its way to record sales of $354.1 million.
Its market value was $321 million at the close of the deal.
The company's reliance on a small group of original equipment makers became its undoing as big competitors entered the fray and took market share.
Its top three customers in 2011—EMC, IBM and Hitachi—accounted for about 70.2%, or some $216.2 million, of its $308 million in sales.
Those customers accounted for no more than 45.7% of its $168.3 million in sales in 2012, or roughly $76.9 million. That amounts to a 65% drop in revenue from those companies in one year.
The development prompted STEC to initiate a direct sales program this year in a bid to move beyond original equipment maker customers and win business in the oil and gas, federal government, telecommunications, financial services, cloud and social media markets.
Western Digital shares are flat in early afternoon trading, with a market value of about $15.25 billion.