Quiksilver Surges on Improving Business
Friday, September 6, 2013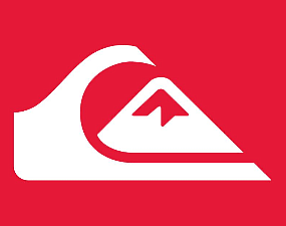 Investors seized on news of Huntington Beach-based Quiksilver Inc.'s improving business, sending the action sports apparel maker and retailer's shares up nearly 32% on Friday afternoon.
The company, which released results after market close Thursday for its third quarter ended July 31, had a recent market value of $1.14 billion.
Adjusted income for the quarter came in at $18 million, about flat from the prior year but exceeding Wall Street expectations of $7.62 million.
Revenue fell 3% in constant currency to $496 million, missing analyst estimates of $505.02 million.
Quiksilver's adjusted earnings before interest, taxes, depreciation and amortization came in at $56 million, up $4 million from a year earlier.
Efforts to reduce expenses through cuts in compensation and sponsored athletes and events among other costs led to a $9 million trim in selling, general and administrative expenses for the July quarter to $217 million.
The company's Roxy brand for girls was the only one of its three core brands to notch global sales growth for the quarter.
Roxy saw sales rise 1%, excluding the impact of currency, to $130 million.
The company's namesake brand fell 10% in constant currency to $172 million.
Chief Executive Andy Mooney told analysts during a call Thursday that the company is "making even more rapid progress" on trimming expenses than originally planned.
He went on to add that the work of the new executive team could begin to show in the product lines for fall 2014 at the earliest, but more realistically would not hit "full stride" until spring 2015.
Quiksilver did not provide guidance for the current quarter.
Analysts expect earnings of $15.24 million and revenue of $556.71 million for the October quarter.