Super D Buys Music, Movie Distributor
Thursday, September 5, 2013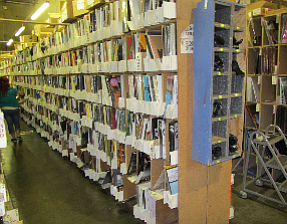 Irvine-based Super D's business just got bigger with its purchase of Alliance Entertainment LLC.
The deal, on undisclosed terms, adds Alliance's 400,000 CD, DVD and Blu-Ray titles to Super D's 450,000-title inventory.
Alliance, which is a wholesale distributor in the U.S., also brings with it a 662,000-square-foot distribution center in Kentucky and customers such as Amazon.com, Wal-Mart.com and Target.com among others.
Super D was on the Business Journal's list of the fastest-growing companies last year and had $193 million in sales for the 12 months through June 2012, a rise of about 51% over the past two years.
The Alliance deal isn't Super D's first acquisition. Part of its growth has counted on buying up smaller competitors such as Huntington Beach-based importer Phantom Sound & Vision, MSI Music Corp. of Florida and Illinois-based Infinity Resources Inc. The three deals occurred between 2003 and 2010.
Super D started in 1990 as the CD Listening Bar, a retail store. The company has since moved to wholesale distribution as well as direct selling to consumers through several websites and has an inventory of CDs, DVDs, vinyl records, books and video games.