Quiksilver Surges on Improving Business
Thursday, September 5, 2013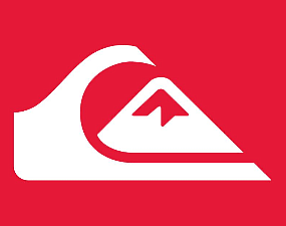 Investors apparently viewed Huntington Beach-based Quiksilver Inc.'s latest results as progress on right-sizing the actions sports apparel manufacturer and retailer's business.
Quiksilver shares were up nearly 14% in extended trading Thursday after the company released results for its third quarter ended July 31.
Quiksilver had a recent market value of $872.09 million.
Adjusted income for the quarter came in at $18 million, about flat from the prior year but exceeding Wall Street expectations of $7.62 million.
Revenue fell 3% in constant currency to $496 million, missing analyst estimates of $505.02 million.
Quiksilver's adjusted earnings before interest, taxes, depreciation and amortization came in at $56 million, up $4 million from a year earlier.
Efforts to reduce expenses through cuts in compensation and sponsored athletes and events among other costs led to a $9 million trim in selling, general and administrative expenses for the July quarter to $217 million.
The company's Roxy brand for girls was the only one of its three core brands to notch global sales growth for the quarter.
Roxy saw sales rise 1%, excluding the impact of currency, to $130 million.
The company's namesake brand fell 10% in constant currency to $172 million.
Quiksilver did not provide guidance for the current quarter.
Analysts expect earnings of $15.24 million and revenue of $556.71 million for the October quarter.