New CEO for Airplane Servicing Company
Thursday, September 5, 2013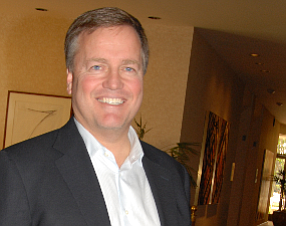 Costa Mesa-based aircraft painting company Leading Edge Aviation Services Inc. has promoted Chris Harano from president to chief executive.
Harano succeeds founder Mike Manclark, who is expected to remain as chairman.
Leading Edge services airplanes ranging from small private jets to military aircraft and commercial planes of the largest airlines in the world. It has serviced about 10,000 planes since 1989, when Manclark founded the company in Santa Ana with five employees.
Leading Edge now has about 1,350 employees overall, including about 25 in Orange County. It recently had revenue of more than $50 million, and currently refinishes planes at a pace of about 700 per year at eight locations nationwide.
Manclark was honored at the Business Journal's annual Excellence in Entrepreneurship Awards last year.
Harano joined Leading Edge in 2011 after a stint as president of InsulTech, a Santa Ana-based manufacturer of thermal and acoustical products. He previously served as chief financial officer of Day Software AG, which was acquired by Adobe Systems Inc. for $240 million in 2010.