Local Media Company Partners With Microsoft
Thursday, September 5, 2013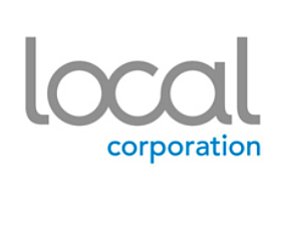 Local Corporation signed an agreement with Microsoft Inc. to provide local product data for its search engine, Bing.
The Irvine-based media company specializes in connecting brick-and-mortar businesses with online shoppers via its digital marketing products.
Local's shares surged as much 23% in afternoon trading Thursday on the news. The company had a recent market value of $45.3 million.

Microsoft will use Local Corporation's shopping data platform, Krillion, to boost Bing's local product search results, such as retail locations, product details and availability.
"We're pleased to be partnering with Bing to provide relevant local product shopping information to millions of consumers," said Heath Clarke, Local Corporation's chairman and chief executive. "Our dynamic local product data enhances the online shopping experience for consumers by providing them with valuable information about which retailers carry the products they are looking for."
The company wouldn't reveal contract details.
Consumers are increasingly researching purchases on their own before buying, according to a study conducted by Local Corporation and the e-tailing group, inc., in Chicago. The study also showed that 90% of shopping still involves a trip to the store but that almost half of consumers spend 50% or more of their shopping time researching products online.