7-YEAR LEASE FOR WHITE NELSON RUNS 27,000 SF
Accounting Firm Renews at Irvine Co.'s Jamboree Center
Sunday, September 1, 2013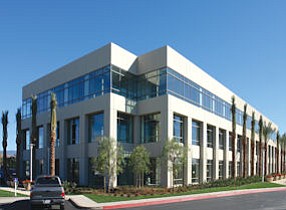 Myers-Erickson, a 40-year-old developer, owns and manages more than 1.3 million square feet of industrial space, primarily in Orange County.
It's been a long-term owner of a nearby 35,000-square-foot building at 3598 Cadillac Ave., which also is leased to Pyramid Labs.
Raising Money
Newport Beach-based KBS Realty Advisors is looking to raise up to $105 million for a new real estate investment trust, according to regulatory filings.
The company recently filed plans with the Securities and Exchange Commission to launch KBS Strategic Opportunity REIT II. The equity raise will require a $10,000 minimum investment from individual investors, according to SEC documents.
A date for the launch of the REIT hasn't been disclosed. The initial KBS Strategic Opportunity REIT, launched in 2009, has raised more than $560 million from investors and bought a variety of real estate-related properties, loans and other real estate-related investments.
In other KBS news, another nontraded REIT that KBS Realty runs, KBS REIT Inc., is looking to sell a large property it owns in the Dallas area, according to trade reports.
The company's Millennium Tower, a 351,683-square-foot office building in Addison, Texas, is on the market for about $80 million, according to Real Estate Alert.
KBS REIT acquired the building in 2008 for about $72 million.
Pomona Construction
Newport Beach-based developer Realm Group LLC said it has begun construction on Monterey Station, a 349-unit apartment project in downtown Pomona.

The Los Angeles County transit-oriented redevelopment site is next to the community's Metrolink station and is expected to open for leasing by next summer.
Realm Group said it got a $39.5 million senior construction loan from Bank of the West and US Bank and an $8.5 million mezzanine loan from Parse Capital to finance the project and to refinance an existing land acquisition loan.
Prev Next