Quiksilver Sells Mervin for $51.5M
Tuesday, October 29, 2013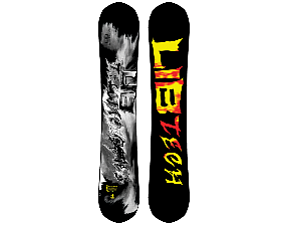 The purchase price of Quiksilver Inc. snowboarding subsidiary Mervin Manufacturing Inc. was $51.5 million, according to a Monday filing with the Securities & Exchange Commission.
The all-cash deal with York, Pa.-based Extreme Holdings Inc. was announced last week. Extreme Holdings was advised by Palo Alto-based private equity firm Altamont Capital Partners, which made an unsuccessful bid to acquire Quiksilver competitor Billabong International Ltd. this year.
Mervin makes snowboarding gear and boards under the Gnu and Lib Tech brands and generated $32 million for the trailing twelve-month period.
Mervin will continue to make Roxy-branded snowboards through a licensing deal it has with Quiksilver.
The deal is expected to close in the fourth quarter.
Quiksilver shares traded down about 2% on Monday to a market value of $1.24 billion.