Questcor Dips on Federal Probe News
Tuesday, October 29, 2013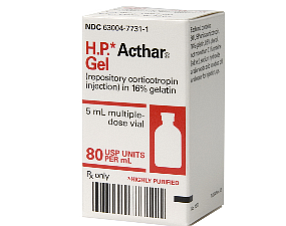 Anaheim-based Questcor Pharmaceuticals Inc.'s stock fell in after-hours trading today on concerns over the widening of a U.S. Justice Department investigation of promotional practices for its primary drug.
The drug maker's shares were down as much as 14% in initial after-hours trading after closing up 3% on the day to a market value of about $4.1 billion. Shares have begun to rebound in after-hours trading, but remained down by about 8% at recent check.
The dip followed an announcement of third-quarter results that surpassed Wall Street expectations. Questcor said its third-quarter profit totaled $94.4 million, up 69% from last year's third quarter. Analysts expected Questcor to post an $80.1 million third-quarter profit.
Revenue came in at $236.3 million, up 68% from 2012's third quarter. Wall Street expected Questcor's revenue to come in at $199.7 million.
Questcor said the revenue growth came from expanded usage of its primary drug, H.P. Acthar Gel, in multiple therapeutic areas, including doctors prescribing the drug for conditions such as rheumatoid arthritis and systemic lupus erythematosus.
The drug maker did not provide a forecast for the current quarter or 2013 in its earnings release.
The Justice Department's probe centers on Questcor's promotional practices for Acthar. The company said it was being investigated in September 2012.
Questcor executives acknowledged a widening of the investigation during its earnings call.