Oakley to Consolidate Defense Business in OC
Tuesday, October 29, 2013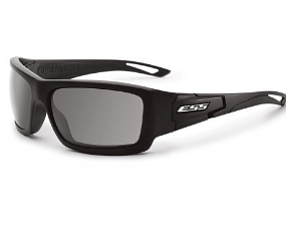 Oakley Inc. is relocating its Eye Safety Systems subsidiary from Sun Valley, Idaho, to its Foothill Ranch headquarters.
Oakley makes sunglasses, goggles and apparel. Its defense business includes Oakley Standard Issue, which already operates out of Foothill Ranch, and ESS, which was acquired for $110 million in 2007.
ESS makes eyewear for first responders and the military, including a contract with the U.S. Marine Corps.
Oakley cited a "challenging year" for ESS in a prepared statement on the consolidation.
"To adapt to the changing market environment and build a foundation to grow and prosper in the future, the Oakley Defense division is centralizing operations out of Oakley's Foothill Ranch, Calif. headquarters," the statement said.
ESS is expected to keep a sales office in Idaho.
Oakley declined to say how many ESS employees would relocate to Foothill Ranch or how many positions were eliminated.
A story in the Idaho Mountain Express newspaper said the ESS Idaho office had more than 20 workers at one time, with the revamped team likely to total seven.
Oakley said it was providing "career assistance" as part of a transition package to those ESS employees not moving to Orange County.