La Jolla Group, Rusty End Licensing Deal
Tuesday, October 29, 2013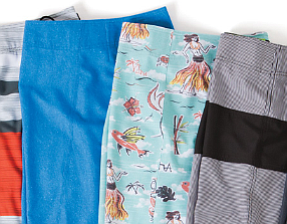 Irvine-based action sports apparel licensing company La Jolla Group Inc. will end a deal with Rusty North America in a bid to focus on what the company called its "operational backbone and core competencies."
The license will be returned to Rusty at the end of the year, with La Jolla continuing to handle orders, customer service and marketing responsibilities for the brand through December.
Tuesday's announcement ends a six-year partnership between the two companies.
Happy Shovel LLC will become Rusty's apparel licensee at the start of 2014.
The announcement leaves La Jolla Group with a brand portfolio that includes O'Neill, FMF and Metal Mulisha.
"Both Rusty and LJG have successful operations to run, so we want to make sure that our staff and sales partners know that it's business as usual," said Chief Executive Daniel Neukomm in a statement. "The timing is perfect for this transition."
The news is the first major move under Neukomm, who took on the top spot in May following the departure of former La Jolla Chief Toby Bost.
Nuekomm previously served as the company's executive vice president.