BJ's Sinks on Q3 Results
Friday, October 25, 2013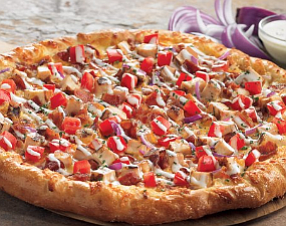 Investors sent shares of BJ's Restaurants Inc. down in afternoon trading Friday, a day after the company revealed weaker-than-expected results for its October quarter.
Shares were down about 11% to a market value of $729.38 million.
President and Chief Executive Greg Trojan cited the tough operating environment for all casual dining operators for the drain on the company's same-store sales, which fell 2.2% during the quarter.
The company's quarterly results also came in below consensus estimates, despite their growth from the year-ago period.
Revenue for the quarter was up 7.4% to $188.2 million.
Analysts expected revenue of $194.62.
Net income was $3.6 million, compared to $6.9 million in the year-ago period.
Wall Street analyst had expected net income of $4.9 million.
BJ's operates a chain of 143 stores mostly in California and neighboring states
The company did not provide guidance for the current quarter.
Analysts expect earnings of $7.8 million on revenue of $207.44 million for the current quarter.