Quiksilver Sells Snowboarding Subsidiary
Wednesday, October 23, 2013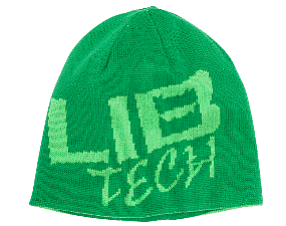 Huntington Beach-based action sports apparel maker and retailer Quiksilver Inc. said Wednesday it has sold its snowboarding subsidiary.
The price of the all-cash sale of Mervin Manufacturing Inc. to York, Pa.-based Extreme Holdings Inc. was not immediately disclosed. The deal is expected to close in several weeks, Quiksilver said in a statement.
Mervin Manufacturing designs and makes snowboarding products under the Gnu and Lib Tech brands.
Extreme Holdings was advised on the deal by Palo Alto-based private equity firm Altamont Capital Partners.
Altamont led an effort earlier this year to purchase Australia-based Billabong International Ltd. and had appeared set to take over the action sports company until a competing offer was unveiled and then accepted by Billabong's board.
Quiksilver said proceeds from the sale will be used to help pay down debt and bolster operations in emerging markets.
The sale is consistent with a strategy announced this year that called for the sale of businesses not directly related to the company's core brands Quiksilver, Roxy and DC Shoes. Quiksilver also said in that May announcement it planned to reduce its inventory and license "secondary or peripheral product categories" as part of what it's calling a Multi-Year Improvement Plan.
The company stopped producing its VSTR and Quiksilver women's lines this year and also handed the management of the Summer Teeth brand back to its owner.
Quiksilver posted a $10.8 million loss on revenue of $2.01 billion for the 12 months through October 2012.
The improvement plan calls for a doubling of the company's earnings before interest, taxes, depreciation and amortization to $300 million or so by 2016.
Quiksilver's shares were up about 4% in afternoon trading Wednesday to a market value of $1.3 billion.