Edison Mission Energy Sold for $2.6B
Monday, October 21, 2013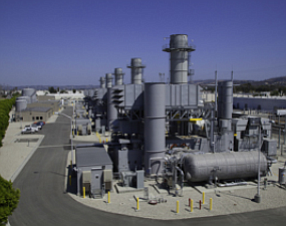 Santa Ana-based Edison Mission Energy has been acquired out of bankruptcy by NRG Energy Inc. for $2.64 billion.
Edison Mission is a holding company that previously operated under the umbrella of Rosemead-based Edison International Inc.
The Santa Ana unit filed for Chapter 11 bankruptcy protection late last year and has been working on a restructuring plan while operations continued at its facilities throughout the U.S.
Edison Mission companies own and operate some 40 electricity-generating facilities. They also develop, lease and acquire energy plants and projects. The various companies combined for 42 operating projects and net capacity of more than 8,000 megawatts as of the end of last year.
Princeton, N.J.-based NRG is among the largest independent electricity producers in the U.S. It owns and operates power facilities, and supplies energy and services to retail users through brands such as Green Mountain Energy and Energy Plus.
Nearly 13 million shares of NRG common stock will account for $350 million of the purchase price for Edison Mission. The rest is expected to be paid in cash.
The company had a recent market value of about $9.34 billion.
NRG said in a statement that it expects to benefit from Edison Mission's energy-generation capabilities, geographic diversity and opportunities for economies of scale.
The deal is expected to close in the first quarter, pending approvals from the bankruptcy court for the Northern District of Illinois, where Edison Mission filed for bankruptcy protection last year. The deal also will require approvals from the Federal Energy Regulatory Commission and the Federal Trade Commission.