Fullerton Marriott Changes Hands
Tuesday, October 8, 2013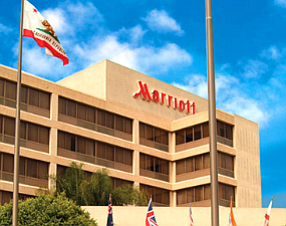 The 224-room Fullerton Marriott was sold as part of a three-hotel portfolio sale that closed Tuesday on undisclosed terms.
The deal, which also included the 222-room Atlanta Marriott Norcross and 225-room Detroit Marriott Southfield, was sold to LA Sky Harbor LLC.
The seller was an affiliate of Connecticut-based hotel investment firm HEI Hotels & Resorts.
The Fullerton Marriott is adjacent to the California State University, Fullerton campus.
Holliday Fenoglio Fowler LP represented the seller, while ASAP International Holding advised the buyer.