Buena Park Machine Shop Sold
Friday, October 4, 2013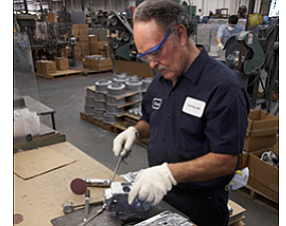 Buena Park-based Alloy Die Casting Co. fetched $16.3 million in its sale to McLean, Va.-based investment company Gladstone Investment Corp.
Alloy Die Casting manufactures aluminum and zinc castings, which are used in the aerospace, medical, automotive and industrial sectors. It also provides engineering and technical services.
The privately held company was founded in 1946 and currently operates in a 105,000-square-foot facility in Buena Park. It does not disclose financial information.
Gladstone Investment is part of the Gladstone Companies group, which also operates through Gladstone Capital Corp. and Gladstone Commercial Corp.
The companies, which are publicly traded, make debt and equity investments in small and mid-sized businesses in the U.S. They typically invest between $5 million and $30 million in companies with more than $3 million in earnings before interest and tax expenses.